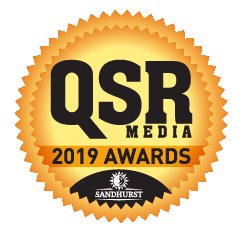 QSR Media Food Trends – how does it affect you?
The 6th Annual QSR Media Sandhurst Conference and Awards 2019 was held at the Hilton Sydney Hotel recently. A Panel of experts (including Hungry Jacks, Subway, Soul Origin and Zambrero) were asked to discuss food trends observed in the QSR industry. We attended the conference with interest wondering if the observations would affect our future business decisions.
Sanjer Kangatharan, Associate Director of Australia Food Service of the NPD Group elaborated on various emerging trends including the changing face of restaurants, the rise of solo diners, brand focus and health and wellness (Free-From Foods).
The Solo-Diner
A solo-diner is a person that likes to dine out alone. Kangatharan explained that some restaurants are changing the layout of their seating to accommodate the Solo trend. They now allow for more single seating and communal seating in the floorplan. Ironically these communal tables are not for engaging with the community but to gather communally to engage with friends via their technology. People are connected now no matter where they go so are happy to eat alone while dining out.
Food Delivery
Food delivery is a trend that shows no sign of slowing down. Companies like Uber Eats, Deliveroo and Menu Log are businesses with a bright future. The honourable pizza will no longer be travelling alone on the roads like glorious royalty. It must share the roads with numerous other restaurants and cuisines. The convenience of eating at home is a great idea. As its popularity and demand grow there will certainly be some challenges to be met along the way. Transportability of food can be tricky and does not bode well for certain foods. Presentation of food once delivered is paramount to customer satisfaction and therefore, to repeat ordering.
Brand Focus
Busier lifestyles combined with this desire for "choice" is what led the McDonalds franchise to launch Fancy Burgers a few years ago. Whilst there was much interest, they found it was not that successful for a number of reasons. Instant service being one of them. People don't like waiting in line to order. That's when digital ordering was implemented. The customer bypassed talking to confused staff and waiting in lines while ordering "exactly" what they wanted. And hence, the change in layout of their restaurants!
Other companies like the franchise Oporto, were making changes to Brand focus and operations. Craig Tozer, the CEO of Oporto, was implementing new store designs and new National Training programs to improve Customer Service. Tozer explained that over the years Oporto, whose menu is based on Portuguese chicken, lost touch with their identity by introducing items on the menu that had nothing to do with their Portuguese roots (eg Fish Burger). Inferior quality ingredients were also used to cut costs. The solution to generate more interest in Oporto was to revamp and re-modernise the stores and focus on the core business and menu. Getting back to the grass roots of what Oporto was founded upon – Portuguese Chicken and employing friendly staff.
Health and Wellness
Health and Wellness (Free-From Foods) is another major trend driven largely by the Millennials. The health-conscious look for "clean" labels. That means No e- numbers (eg 621), unnatural synthetic processed foods. They like foods to be made as Free-From as possible. Snacking is more prevalent than ever before and the health conscious are looking for healthy snacks on the go.
All speakers at the QSR conference agree that Veganism is a trend that is here to stay. It is not a fad. While the market for vegans is on the rise, interestingly it is the rise of the Flexitarian that has gained momentum. People have realised the benefits of the diet. Meat eaters want to enjoy their meat but are choosing to eat it less frequently for their health.
The QSR Media Annual Event provides an exciting insight into the psychology behind emerging behaviours and food trends that shape the culinary landscape around us. An abundance of statistical research and an overview of observations gathered by QSR are presented on the lives our consumers lead and ideas on how to best meet these needs.
In today's market we see a need to create foods that are delicious, cater to the various dietary preferences of our multicultural society while sourcing good quality ingredients and creating foods as "free-from" as possible that are easily transportable.
We believe that these findings on Food Trends do have an impact on the direction our business will take. We as manufacturers must create something inspiring and new to meet the needs of the consumer. The decisions we make will help to achieve Customer Satisfaction.
What are your observations? What do you see in the future?